R&D
RebelReklam
Devamını Oku
R&D
Sectoral Solutions
RebelReklam
Devamını Oku
Sectoral Solutions
SEAPOWER provides consultancy and... read more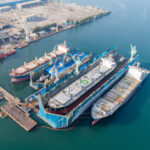 Seapower, provides a wide range of services to its worldwide customers in the fields of power electronics, production of energy and efficiency, has been the pioneer of quality in its field with its service, native-national solutions and product quality both in Turkey and abroad. It is on the way to becoming one of the major companies in the energy sector with its customer-oriented and a modern management approach.
Service at International Standards
AS WE SEAPOWER TEAM;
We provide services in fields such as Container Power Systems (MOBİLE SYSTEMS), Distribution Boards, Test, Measurement and Evaluation.
Also SEAPOWER produces: Converter, UPS, Modular power solutions, Voltage Regulators, Battery Chargers, Transformers, Special Type Transformers, Isolation Transformers, Batteries, Special Power Solutions, Electrical boards.
What We Do
Fields We Serve
In the field of power electronics; We serve you in areas such as Converter, UPS, Rectifer, Isolation Transformer, Cantainer Power Systems, Distribution Panel Production, Test Measurement and Evaluation
Introduction Video
As Seapower, in our 7 years of work;
A total of 130 MW installed converter power of shore ship connections in Tuzla and Yalova shipyards, Engineering solutions, Card desing and production, Containerized mobile installation solutions, Test/experience and commissioning activities, Integration services to major companies in the marine and industrial industry and project references in our video.